One of the questions we receive often here at EXBuild is whether the strength and surface finish of 3D printed parts has reached the point that it can be used for end-use, production parts. Well the truth is smooth, production parts have been coming off of 3D printers for years now, you just have to make sure you are using the right technology.

Choosing the Right Printer
One of our customers, Estoban Corporation, decided to get into additive manufacturing a few years back. They elected to go with a high-end consumer desktop model in hopes that it would help them ramp up their production times and help them create lighter end-use parts.
Unfortunately from the get-go, they found it was not what they expected at all. Between the printer being constantly down for maintenance and parts failing in the field, they were about ready to be done with their additive manufacturing investment and just go back to regular CNC production.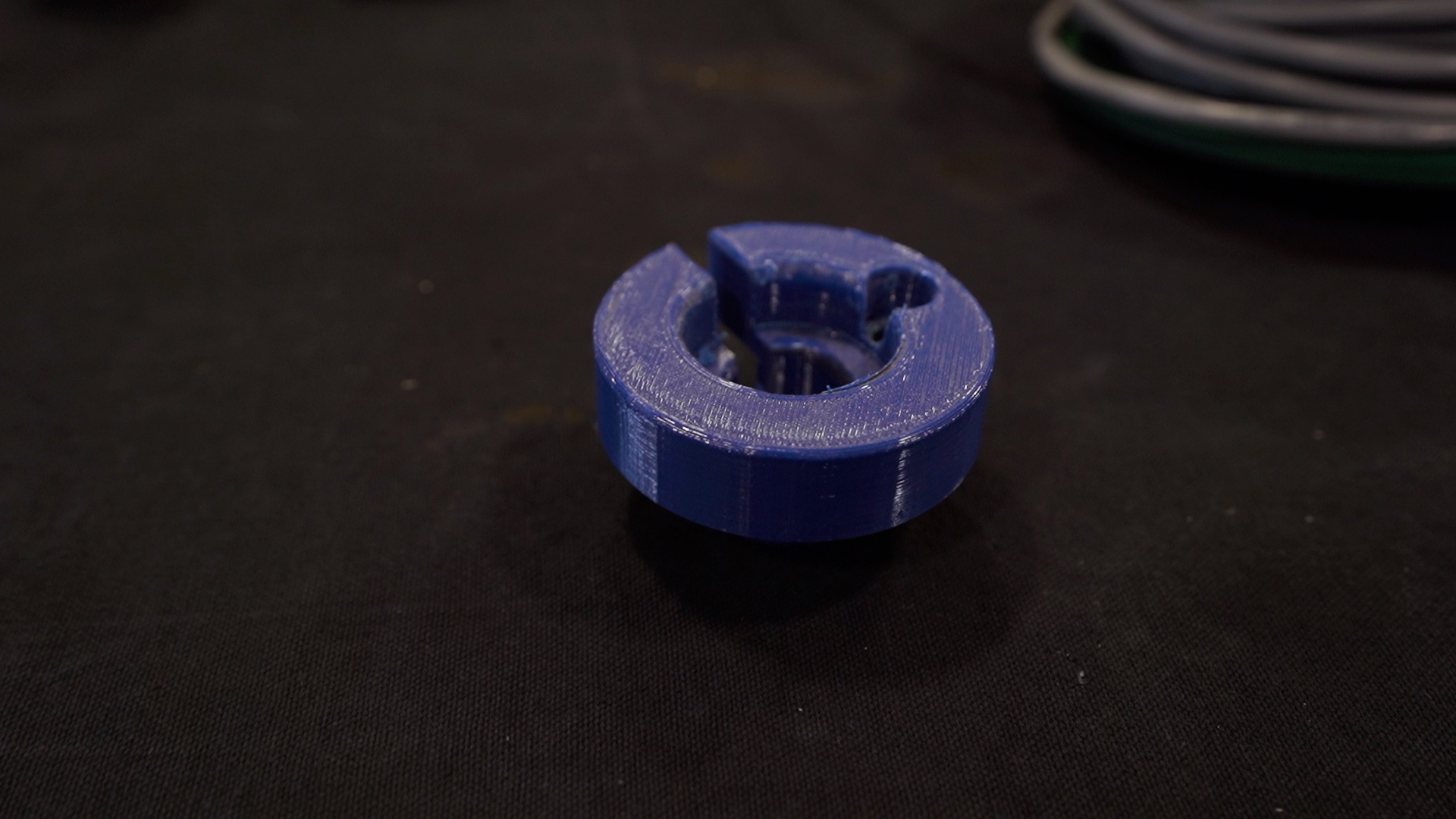 The original cable channel, printed on their original consumer printer
Introducing Markforged
It wasn't until attending an EXBuild Road Show event and seeing the part quality coming off of a Markforged printer that Estoban decided to take one more leap and invest in a more advanced technology. The results could not have been better. Tom Urban, the President of Estoban Corporation, immediately found the ease of use, surface finish and durability of the parts he was able to print exactly what he was looking for.
"As time went on we began working with Eiger setting up parts and components and we were amazed at the simplicity. We have three CNC machines now, but what we can do with our printers is amazing."
- Tom Urban, President, Estoban Corporation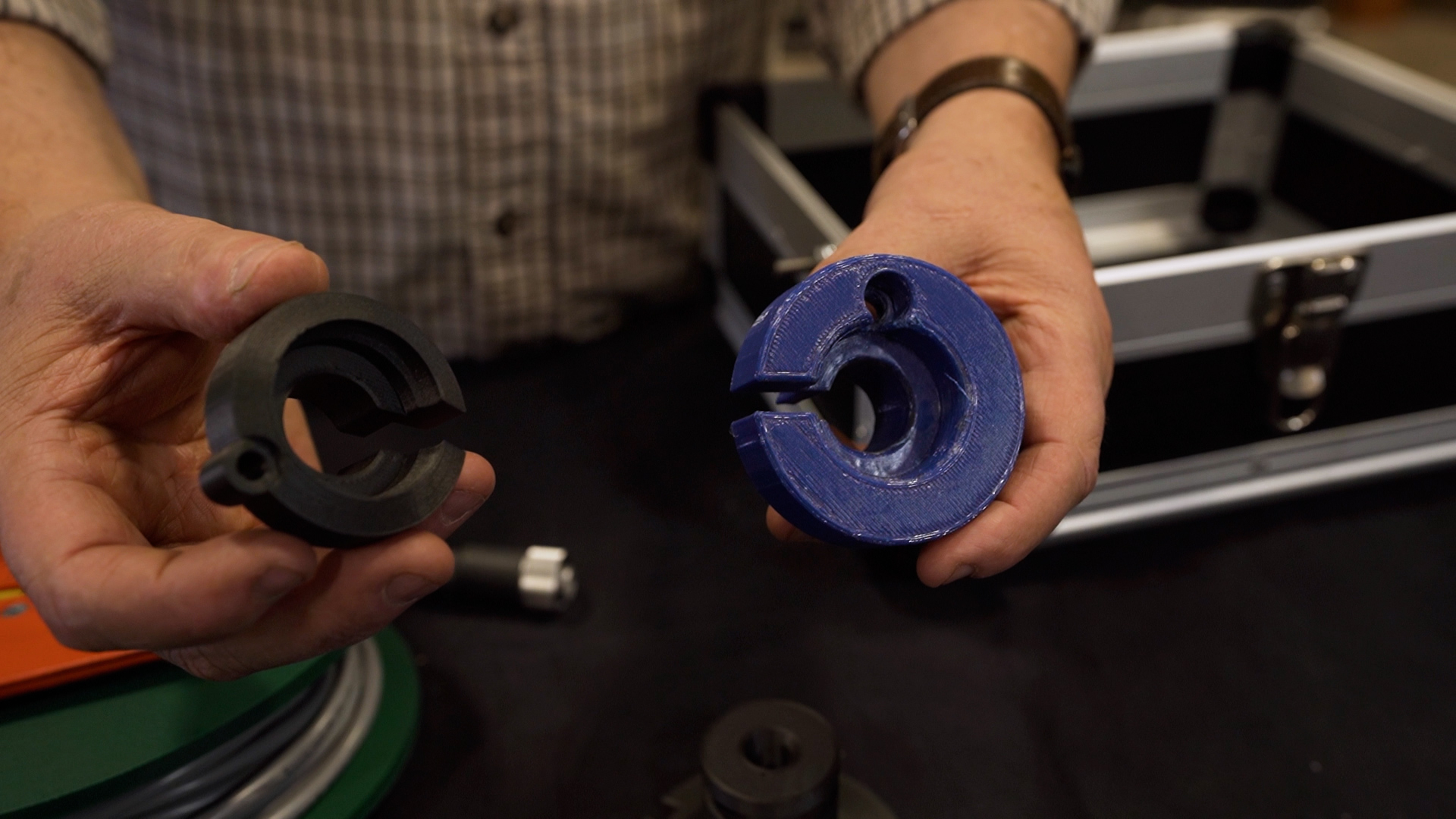 The original part next to the new part printed on a Markforged printer
Their Future with Additive
Now over a year into their Markforged journey, Tom and his team have added 2 more printers to their arsenal and have ramped up not only their build times, but also the product innovations. From a completely redesigned motor control system to control board housings, Estoban is finding every way possible to get the most out of their Markforged printers.
"We started out with only 5-10% of our product (being) additive. Today it's getting close to 60% and we definitely will be adding more to what we are doing. Our future looks pretty bright."
- Tom Urban, President, Estoban Corporation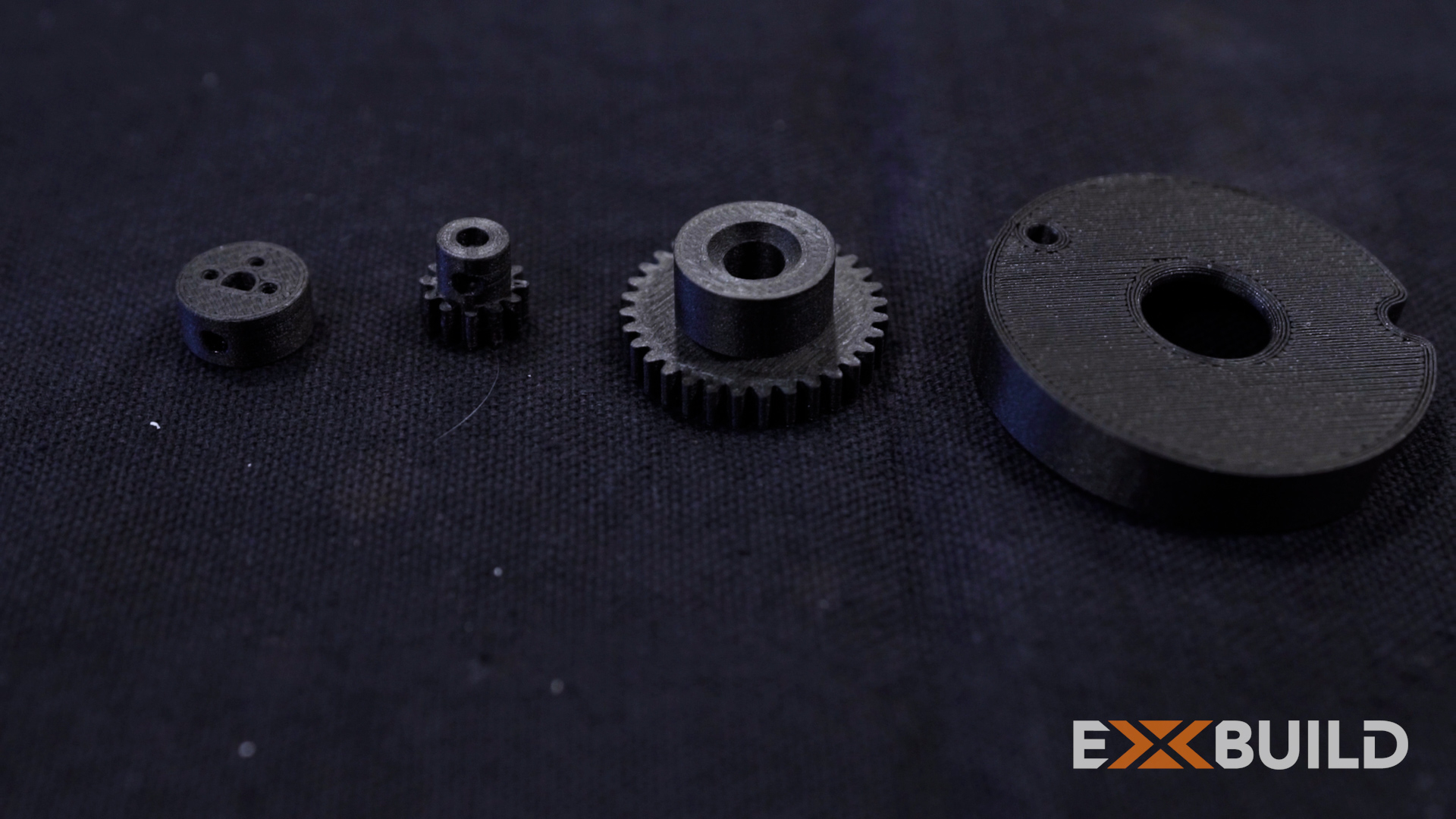 All new motor control system designed entirely of 3D printed parts
Conclusion
Long story short, yes. High quality, end use parts can be designed and printed with the right technology. And with a highly intuitive software such as Eiger, you can be designing and printing new parts the day your printer is installed.
So what could you do with complete design freedom and the ability to print parts lighter and stronger than the ones coming off your CNC machine right now? Let us know in the comment section down below.
---

Thanks for checking out the EXBuild blog! For more information about how you can get started with additive manufacturing at your business, contact us today.

Written by The EXBuild Team
The EXBuild Team of application engineers combined their depth of experience and industry knowledge to bring you the contents of this article.