We are excited to introduce you to a game-changing innovation that has the potential to revolutionize your business operations - the Photocentric LC Titan 3D printer. This cutting-edge device is not just a 3D printer; it's a catalyst for enhanced efficiency, cost savings and innovation within your organization.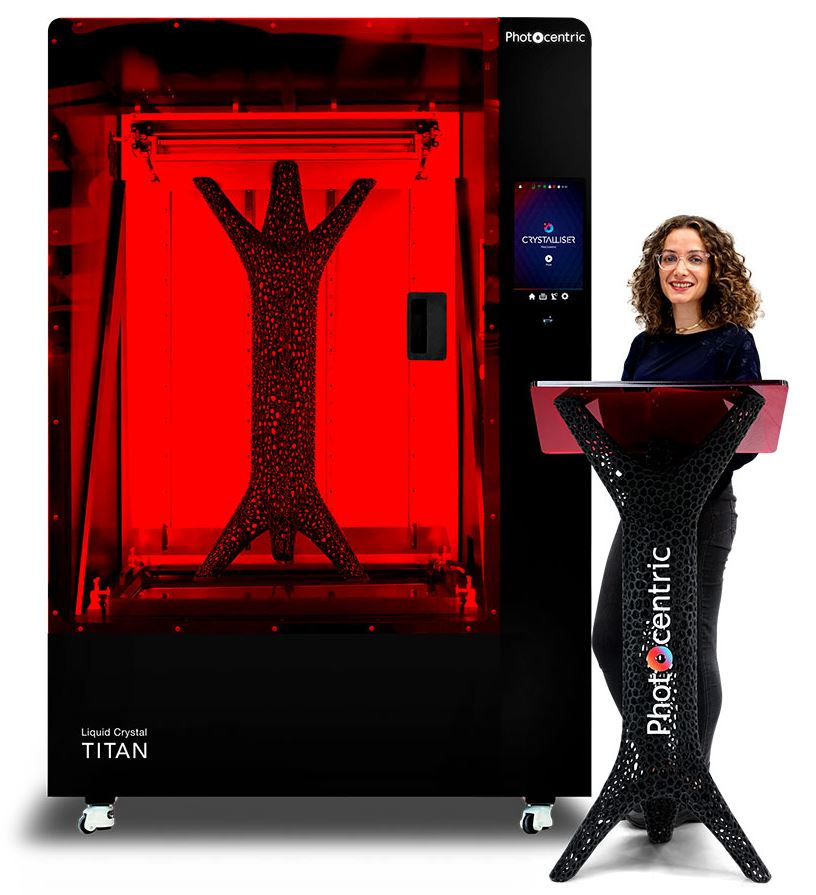 First let's break down the traditional benefits and limitations of resin printing, and then explore how the Titan smashes all of these limitations.
Resin Printing Pros:
High accuracy with smooth surface finishes & extreme detail
Chemical bonding across layers for isotropic mechanical properties
Fastest printing times (especially when batching parts on an LCD printer)

Resin Printing Cons (Until Now):
Small build volumes due to light source limitations
Thick parts and certain materials are hard to produce
Faster print speed still does not produce enough for production parts

Enter the Photocentric LC Titan - the largest resin printer you have ever seen from the inventors of LCD resin printing.
Boasting an expansive build volume of 695 x 385 x 1200 mm (27.3 x 15.2 x 47.2″), combined with an 8k LCD screen, enables the seamless creation of sizable prototypes, intricate models and large-batch, functional end-use parts.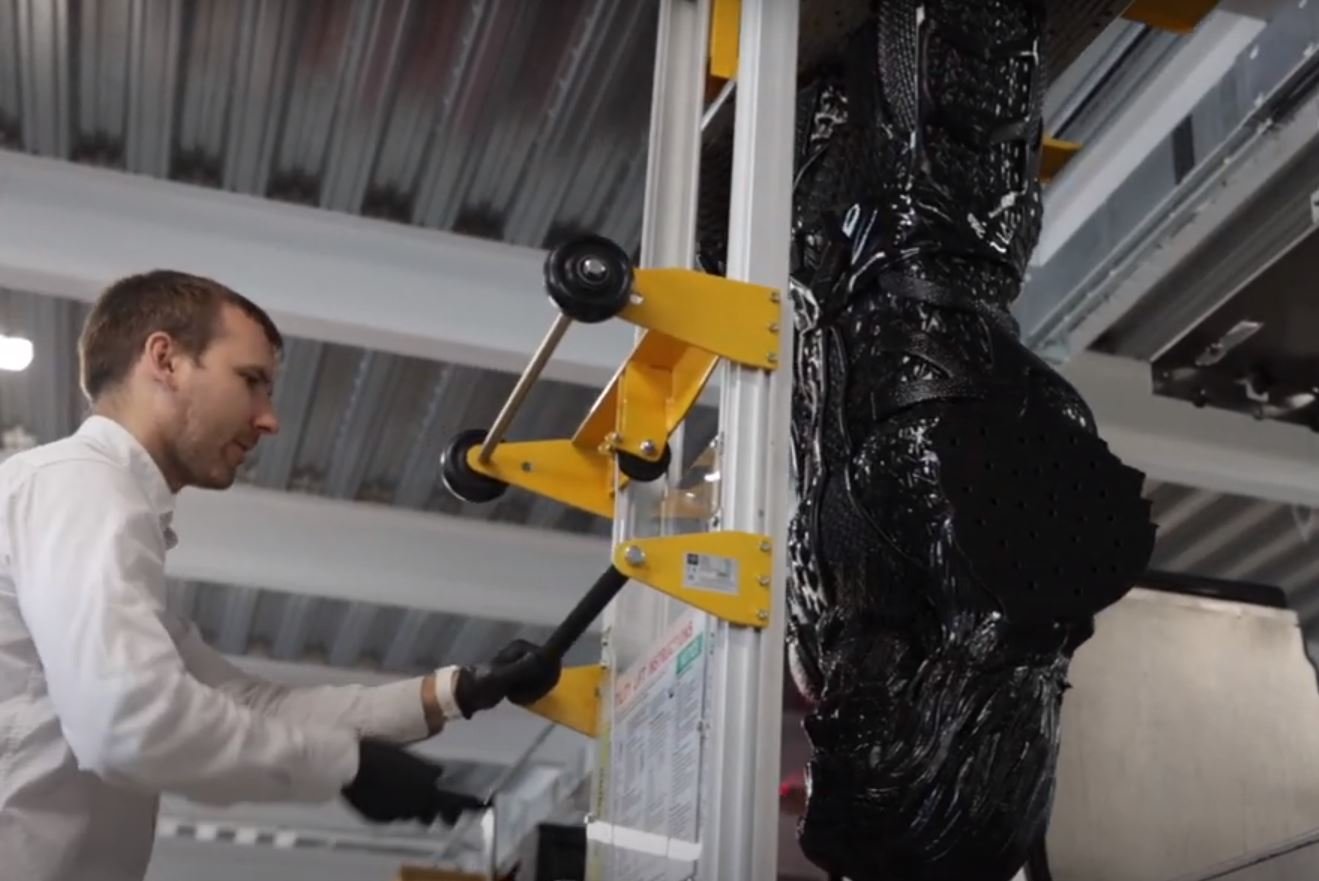 So how does the Titan solve my production and prototyping challenges?

1. Unlock Rapid Manufacturing, Bridge Manufacturing and Small/Mid Volume Serial Production
Having a faster printing technology does no good if you have to cycle the printer multiple times a day. Now you can have true "lights-out" manufacturing with resin printing.
2. Large Format Rapid Prototyping
Without a large format printer you have to split your part into several printable pieces. This is time consuming in your CAD software, and your post processing. Gluing, pinning, sanding, painting is not a productive use of your time.
Splitting and rejoining parts also adds to the geometry inaccuracy. If you are trying to test the Form, Fit, and Function of your prototype, you need an accurate representation of your part.
3. Eliminate Expensive Post Processing
With resin printing we get little to no layer lines for a smooth looking part that requires no sanding and painting. Now we can deliver the build volume needed to avoid splitting parts into multiple pieces drastically cutting down on the labor costs to produce functional prototypes.
4. Produce the Widest Range of Geometries Ever in One System

Resin was always good at small parts, parts with thin walls, or parts with high detail. FDM was the go to solution for large or thick-walled parts. Photocentric's unique resin formulas allow a lower level light to penetrate deeper into the polymer allowing us to print thicker parts, darker colors, and still get top end strength. Our 91 micron pixel pitch combined with 50 micron layer heights means we sacrifice zero detail and accuracy by scaling up to this size.
---

We are giving personalized product demonstrations between now and the end of the year, but spots are filling quickly. Click here to reserve a spot with one of our engineers.

Written by The EXBuild Team
The EXBuild Team of application engineers combined their depth of experience and industry knowledge to bring you the contents of this article.